One of the first Albany businesses to build alongside the motorway celebrates 25 years.
Twenty five years ago the commercial heart of the North Shore was Wairau Road, and Albany was just developing. When land freed up along the motorway John Hynds was advised to buy now and he would not regret it! Thursday 5th March the Hynds family celebrated 25 years since it first opened.
"After 22 years of manufacturing, opening our first merchant branch alongside the Northern motorway in Albany was a massive step for us", says Adrian Hynds, Managing Director of Hynds Holdings, "but it became the blueprint for all of Hynds business expansion from thereon in."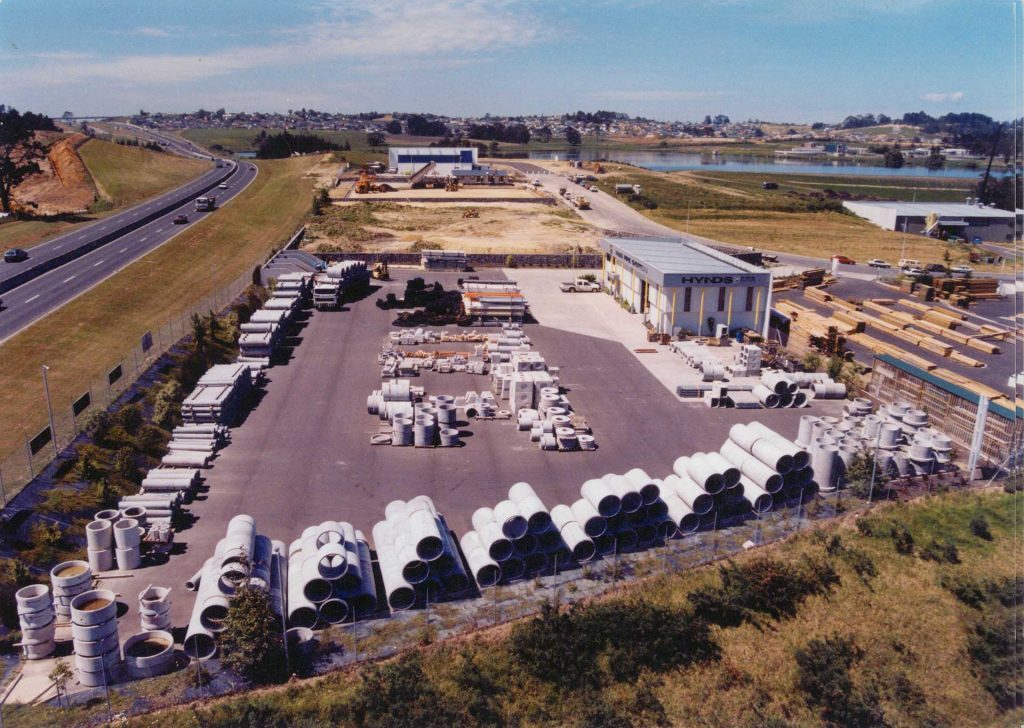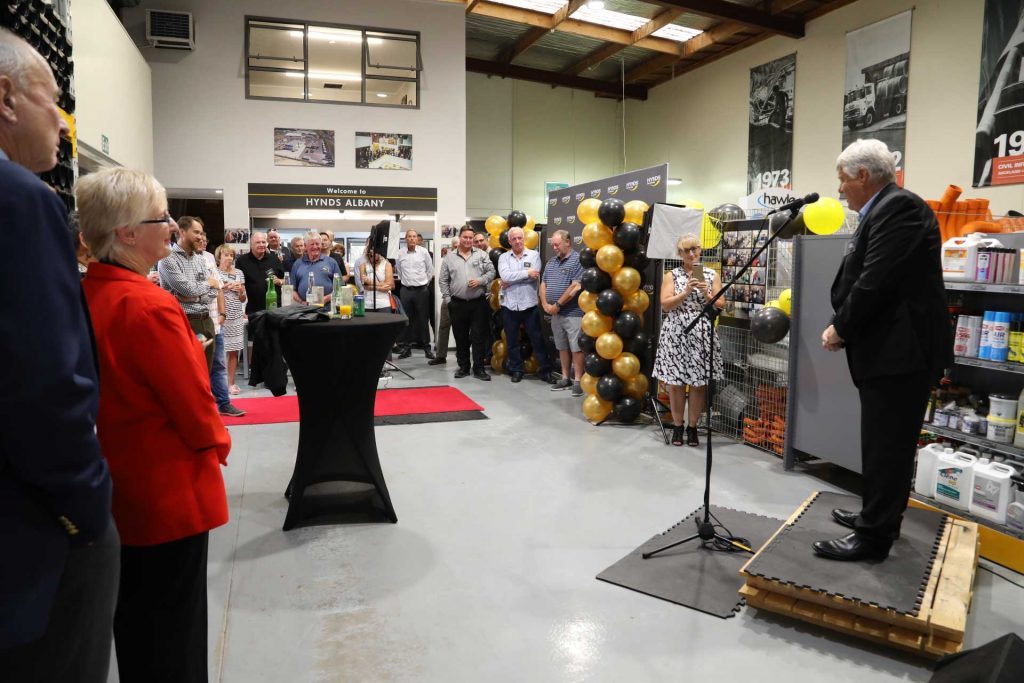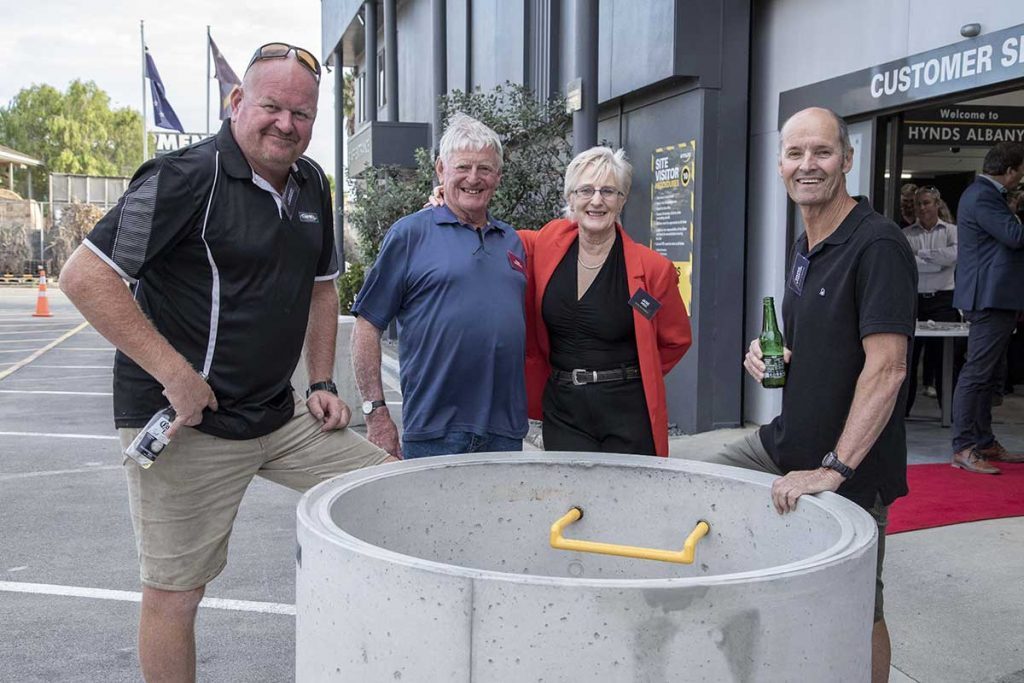 Highway development has since taken some of the land Hynds originally owned, and minimised some of their exposure from the motorway, but after 25 years the Albany branch continues to thrive servicing the whole of the North Shore and beyond.
Sir Don McKinnon, (previous Head of the Commonwealth), was local MP and Deputy Prime Minister back in 1995 when he opened the new branch. He returned last night to celebrate the 25th anniversary and recalled "In 1977 I campaigned hard to ensure there would not be 1500 acres of state housing in Albany (as proposed at the time by the current government). Fortunately, Albany is now a mix of everything – sporting facilities, green spaces, commercial, industrial and housing."
He went on to add, "Everyone was very much aware of what John Hynds was setting out to change and he represents the best of all the leaders I have studied over the years."
In the 2012 New Year's Honours List, John Hynds was made an officer of the NZ Order of Merit for his services to business and Philanthropy and John and his wife Leonie were inducted into the NZ Business Hall of Fame in 2017 by the Governor General.
Hynds were ahead of their time placing women into management positions and the first two Albany managers – both female – were present at last night's celebrations. Both continue to work for the business in other management roles. Many other original staff and customers also attended celebrations.
Still family owned, Hynds have now been operating for 47 Years. They remain the supply partner of choice for New Zealand's Civil Infrastructure Industry specialising in water and infrastructure-based solutions. Hynds now employ over 900 people throughout New Zealand and Australia incorporating businesses in concrete, polyethylene, polypropylene and ferrous metal manufacturing, merchant supply through 35 branches, importation and fabrication.